11 Nov 2015, 9:37pm
Canada Revenue Agency
Income Tax
by
admin
leave a comment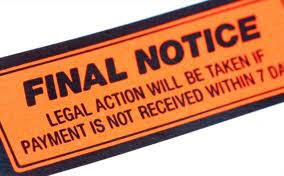 Canada Revenue Agency has written off almost $4 billion in tax debt over the last two years.
Outstanding and Collectable tax balance for the federal agency stands at almost $29 billion. When a taxpayer properly disputes a tax bill or assessment, CRA must stop all collection efforts of the unpaid tax, until the dispute is settled internally or at the highest level of tax court. It takes many years to close a disputed case, if he tax payer is willing to fight with CRA to the end.
After reviewing the tax debt, CRA decided to write off $3.4 billion in tax debt. As per CRA these were declared uncollectible because may have died, filed bankruptcy and sought relief of the tax debt, could not be located in Canada or lived outside Canada. And is some cases officials considered it is not worth the expense to pursue collection or reached a compromise settlement with the tax debtor.
Despite the fact most of the tax payers in Canada are sought after with iron fists by the CRA if they do not pay the owed tax voluntarily, these lucky tax payers somehow forgiven $3.4 billion in taxes owed by them. It was revealed in disclosed documents that 2 of these accounts owed more than $10 million in outstanding taxes.
How would you have liked CRA to write off your tax debt? more »
Install this web app on your Android: Tap menu, more options, and then Add Shortcut To Homescreen.
×